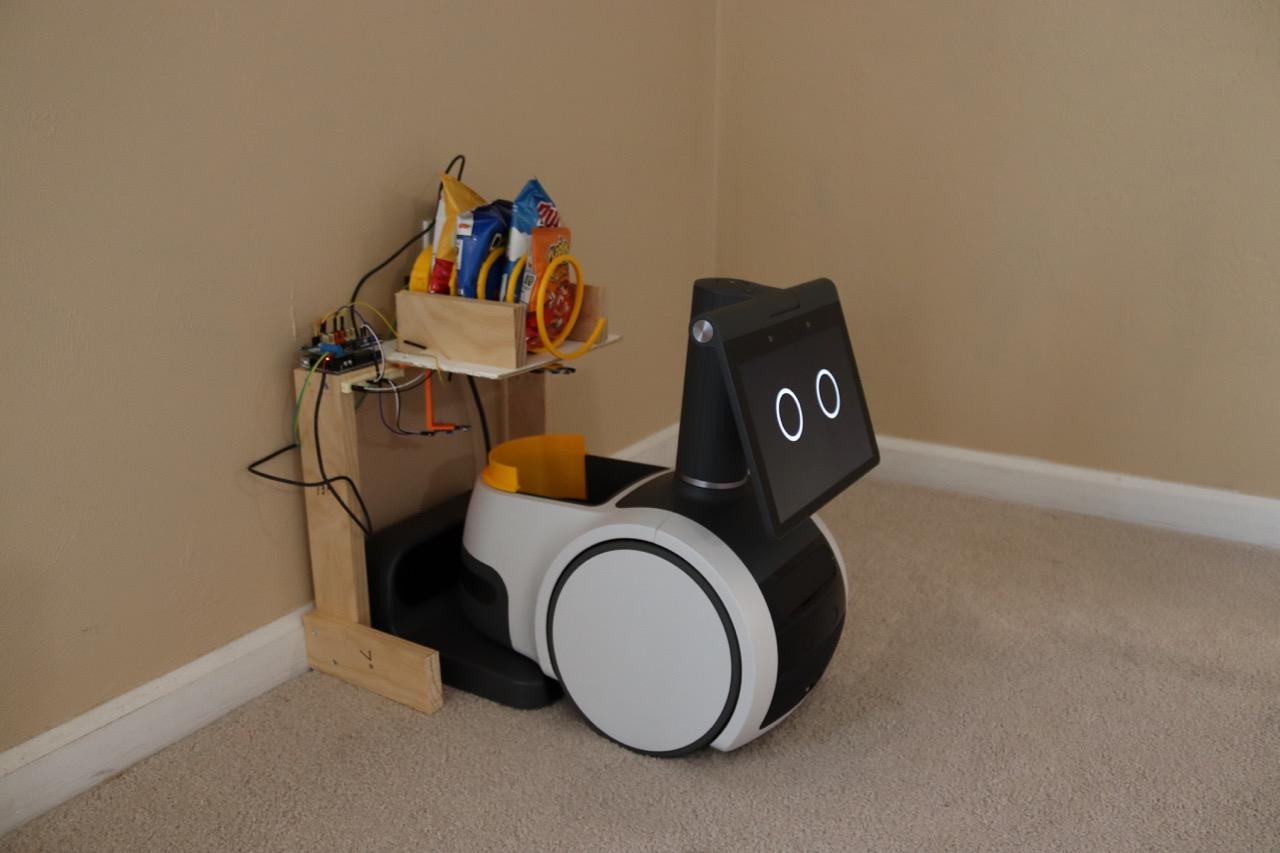 Sometimes you get a hankering for a snack, but there is no snack within arm's reach. Such a situation is a tragedy and exactly what we built society and technology to avoid. To prevent this frankly appalling possibility, Michael Rigsby made Snacky, which is a snack-dispensing system that lets Amazon Astro robots deliver snacks to peckish people.
The Amazon Astro is a robot designed for helping around the home. It is a bit like an Amazon Echo on wheels, which extends Alexa's abilities to the physical world. By default, it doesn't do much except drive around to look at stuff — something that has potential for applications like security and teleconferencing. But because Astro utilizes Alexa, it can take advantage of developer and user-created Skills. In theory, that will make Astro very useful as accessories and abilities become available. Rigsby is leading that charge with Snacky.
Snacky is essentially a vending machine dispenser attached to the Astro robot's charging dock. At Rigsby's spoken request, Astro will drive over to the dock, park, wait as snacks drop into its storage bin, and then drive over to him to deliver a treat. The custom Skill tells Astro to head over to its dock, and then the Snacky hardware handles the rest.
That hardware includes an Arduino Uno board, an Arduino Motor Shield, two infrared sensor modules, a continuous rotation servo motor, and a DC power supply. The mechanical parts are a combination of wood and custom 3D-printed pieces. The Arduino detects the presence of Astro using the infrared sensors, then rotates the servo motor to spin the dispenser coil long enough to eject some nibbles.
Read more about this on: Arduino Blog